Best Ice Cream Shops in Denton, TX
One of the best ways to cool off during the summer is with a sweet treat, especially ice cream. Whether you love a classic cone, smooth milkshake, or a delectable sundae, there's no shortage of local favorites to try when you're craving this cool treat. We've created this guide to some of the best ice cream shops in the Denton, Texas, area to help you know where to go.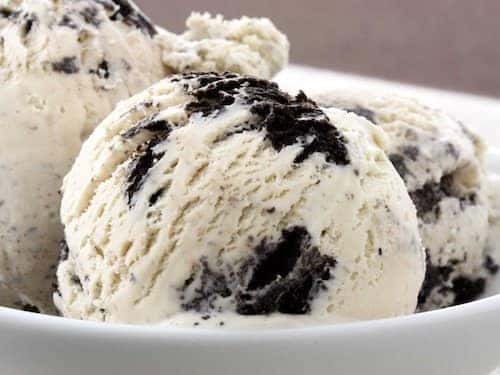 Beth Marie's Old Fashioned Ice Cream
Beth Marie's Old Fashioned Ice Cream opened the doors to its first location in 1998, but its history goes back much further. The shop's original location is in a building that dates back to 1876, and the entire menu of over 130 unique flavors uses a machine created in 1927. Beth Marie's rotates its flavors seasonally, but its multiple locations offer between 48 to 64 different flavors at a time. Its expansive menu includes such classic flavors as strawberry cheesecake and butter brickle, and a selection of signature flavors, such as Old South Fudge, Courthouse Pecan, and Texas Honey Whiskey.
Beth Marie's variety doesn't stop there. Enjoy your ice cream in a cup or a cone, or upgrade to a sundae. If you want to drink your sweet treat, consider getting a phosphate, ice cream soda, or float. If someone in your party doesn't want ice cream, this ice cream shop also offers a hot cobbler — which you can also get a la mode.
While there are two Beth Marie's Old Fashioned Ice Cream locations in the Denton area, you have plenty of location options to pick up the shop' delicious treats. The store also offers catering services with special menu prices and party rooms so you can host an ice cream event in style.
Denton Square Location: 117 W. Hickory St., Denton, TX 72601
Denton Square Hours: 11:30 a.m. to 10 p.m. Monday through Thursday, 11:30 a.m. to 11 p.m. Friday, 11 a.m. to 11 p.m. Saturday, and 11 a.m. to 10:30 p.m. Sunday
Unicorn Lake Location: 2900 Wind River Lane #148, Denton, TX 76210
Unicorn Lake Hours: 12 p.m. to 9:30 p.m. Monday through Thursday, 12 p.m. to 10:30 p.m. Friday, 11 a.m. to 10:30 p.m. Saturday, and 11 a.m. to 9:30 p.m. Sunday
Gnome Cones
Gnome Cones offers a variety of cool treats. The shop's main location in Denton offers creamy soft serve in vanilla or a rotating monthly flavor. It serves the ice cream in a cup with an upside-down waffle cone on top, creating the appearance of a garden gnome. Other signature sweet treats from Gnome Cones include its shaved ice and gnomesicles, which are gourmet popsicles that come in multiple fun flavors, like wild cherry, lemon-lime, or chocolate.
Gnome Cones offers online ordering with popsicle packs for delivery. If you're looking for a fun way to enjoy winter fun during the Texas summer, consider adding a Gnome Cones Snowball Pack to your order. The restaurant offers balls of snow — the same stuff used in its snow cones — making them the perfect option for an at-home snowball fight or a refreshing snack. Besides the flagship Denton store, the owners also have a stand in Argyle that operates seasonally and a van you can hire for catering special events.
Denton Location: 205 N. Elm St., Denton, TX 76201
Denton Hours: 12 p.m to 9 p.m. daily
Argyle Location: 421 Highway 337, Argyle, TX 76226
Argyle Hours: 3 p.m. to 8 p.m. Tuesday through Friday, 12 p.m. to 9 p.m. Saturday, and 12 p.m. to 8 p.m. Sunday
Denton Yogurt Story
Denton Yogurt Story offers a wide selection of self-serve frozen yogurt. Fill your cup with one of their yogurt or sorbet options, then head to the toppings bar to make your own creation. Choose from toppings like candies, fresh fruit, sauces, nuts, and cookie crumbles. Other menu offerings include specialty shakes, smoothies, shaved ice, bubble tea, and specialty coffee concoctions.
Denton Yogurt Story offers online ordering with in-store pickup for a selection of its menu items. It also offers a loyalty rewards program and discounts for college students. To support the local community, the shop often introduces new vendors with more menu options, giving you more tasty treats to choose from during your visit.
Location: 1800 S. Loop 288 #393, Denton, TX 76205
Hours: 12 p.m. to 9:30 p.m. Sunday through Wednesday, 12 p.m. to 10 p.m. Thursday and Friday, and 12 p.m. to 11 p.m. Saturday
Frutería Pa'Ti
Frutería Pa'Ti is a dessert shop and juice bar that specializes in traditional Mexican treats. It offers a variety of fresh fruit options, including smoothies, juices, fruit milkshakes, and strawberries and cream, and one of the signature fruit options is a mangonada smoothie finished with chili powder. The shop also offers classic ice cream options in a cup or a cone, and other dessert options like shaved ice, milkshakes, churros, and candies.
One of the signature options is the El Churro Split. This delectable treat includes two churros topped with three scoops of ice cream, topped off with whipped cream, chocolate syrup, and cherries. Another signature choice is a fruit milkshake, which combines milk with natural fruit, such as banana, mango, pineapple, or strawberry. Frutería Pa'Ti also offers a dairy-free version of the shake with coconut, orange, and pineapple.
Consider pairing your sweet treat from Frutería Pa'Ti with one of its savory snacks. For example, it offers nachos, tacos, and a variety of elote dishes. Visit this restaurant in person, or take advantage of its delivery options for a sweet treat at home.
Location: 619 E. Sherman Drive, Denton, TX 76209
Hours: 12 p.m. to 7:30 p.m. daily
We've reached the end of our guide to some of the best ice cream shops in the Denton, Texas, area. At Huffines Subaru Corinth, we're proud to serve the local community as your genuine friend in the car business, and we hope you learned about some exciting new local favorite places to try. Don't see your go-to ice cream shop listed? Drop us a line to let us know so we can include your suggestion on our list.