Huffines Subaru Corinth Service Department
There are plenty of responsibilities that come with owning a car and making sure you are caring for it properly is one of them. With the help of a great service department like the one at Huffines Subaru Corinth, you can get all the services you need to keep your car going.
A fantastic service center is not made overnight. With the help of a great team, a great facility, and a dedicated staff that is ready and willing to put in the work, any service center can become great. The team truly does make a huge difference when it comes to the overall smoothness of operation of a service center as well as how efficiently they can remedy issues as they appear. A great service center is going to be one that can work on a range of different cars as well as have a specialty of some sort, they are going to be able to handle an array of problems, and they are also going to be able to make sure that you are able to get back on the road faster. With the help of a great service center, your car can perform better and last longer so that you do not have to deal with problems that could have easily been solved elsewhere.
---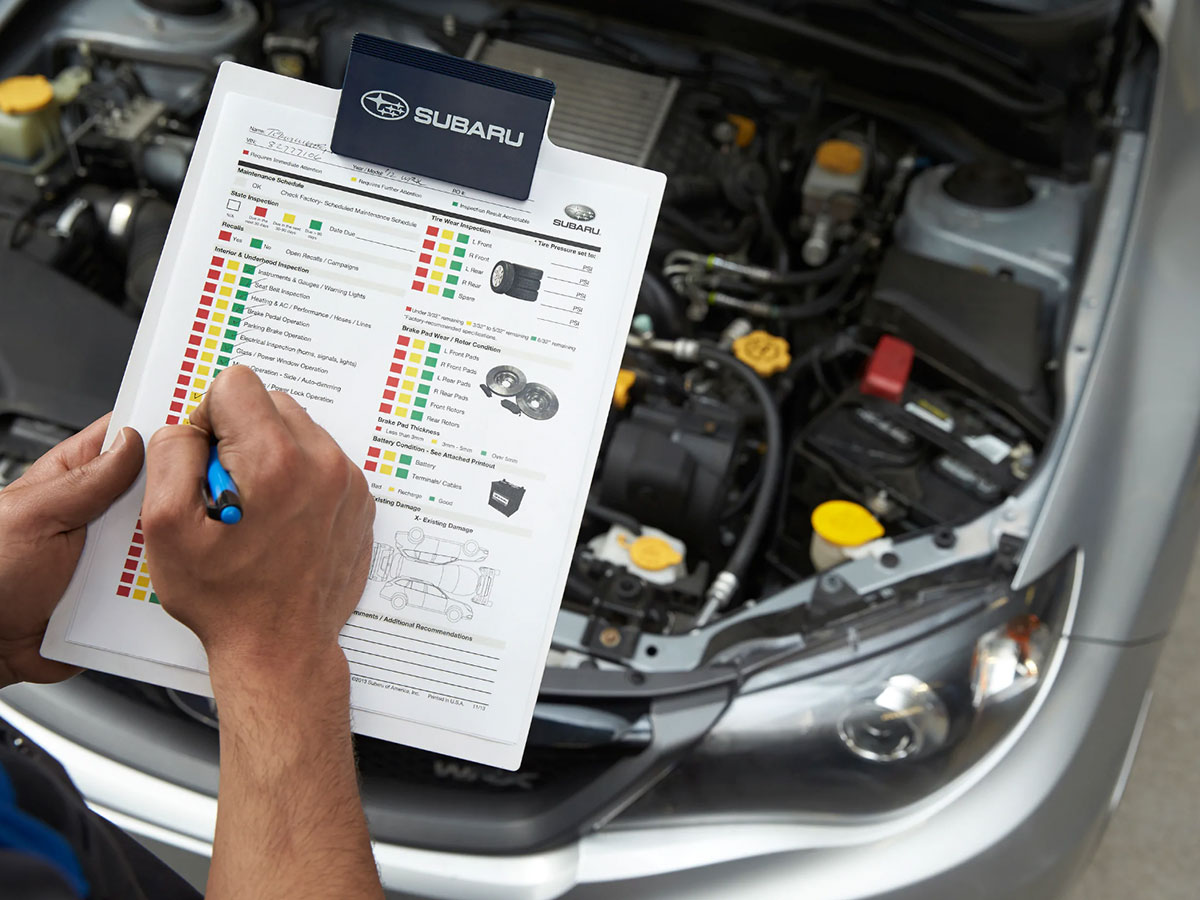 Common Services Offered
There is a range of services that are going to be pretty standard fare for any service department. These include things like oil changes, tires, alignment, brakes, transmission, new batteries, and nearly any other thing you can imagine. Service departments pride themselves in their ability to mee the needs of a wide range of users and solve a wide range of problems that might present themselves. Your service center is going to be able to meet the needs of your car and is often going to be able to both diagnose and fix your car quickly and efficiently. With the help of a great service center, you can keep your car on the road longer and in better condition as well.
---
At Huffines Subaru Corinth Auto Service Department You Get:
---
More Services We Offer
---
Why Choose Huffines Subaru Corinth?
Huffines Subaru Corinth has a fantastic team with years of experience and a dedication to craft that is going to allow you to get your car in and out quickly and easily. The facility is state of the art and allows the team the ability to tackle even the most serious and difficult of problems to help get you back on the road faster and to keep you safe while driving. With the help of the team at Huffines Subaru, you can get back on the road and be safer as well.
Schedule Service
Complimentary Huffines Subaru Corinth Amenities
Award-Winning Technicians & Advisors
Competitive Pricing on all Services
After Hour Drop-Off & Extended Pick-Up Hours
Hand Car Wash & Detailing Services
Rental Cars
 Get Directions
---
Dealer Wallet Service Marketing & Fixed Ops SEO by