The 2022 Subaru Love Promise Customer and Community Commitment Award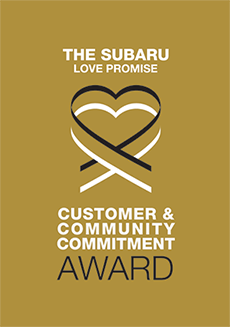 We've been nationally recognized for our dedication to our customers, our community, and the Subaru Love Promise.
We're honored to receive the 2022 Subaru Love Promise Customer and Community Commitment Award. This award nationally recognizes elite Subaru retailers who provide an exceptional customer experience at every interaction with Subaru. These retailers have also demonstrated an outstanding commitment to supporting passions and causes in their local communities in important areas such as the environment, community, health, education, and pets.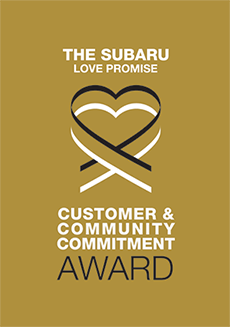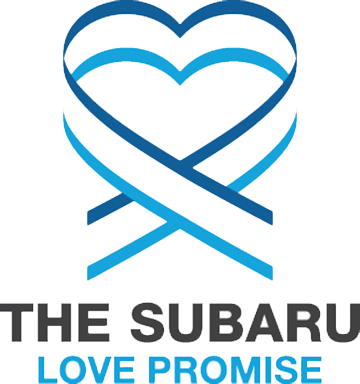 What is the Subaru Love Promise?
Subaru and our retailers believe in making the world a better place and the Subaru Love Promise is our vision of respecting all people. This is our commitment to show love and respect to our customers and to work to make a positive impact in the world.
How is Huffines Subaru Corinth dedicated locally to the Love Promise?
Huffines Subaru Corinth is dedicated to the prosperity of our community. We don't have customers we have an "extended family." They are what makes it possible for us to contribute to local charitable organizations and educational institutions - to better the future of our children. Huffines Subaru's main focus is to give back to our community and "Share the Love". All of us at Huffines Subaru want to say thank you to our customers, without you our contributions would not be possible nor would our success. We would also like to thank all of our community leaders. You are the reason we Love what we do.
Denton High School, Braswell High School, Denton Ryan High school, University Of North Texas
Love Promise Stories from Huffines Subaru Corinth
Subaru and Huffines Subaru Corinth believe in making a positive impact on the communities in which we live and work. We uphold that belief through our Love Promise Community Commitment. Every month, we select inspiring stories from customers and partners from around our area who strive to support our collective commitment and feature them here
Boston Marathon - Jeffrey B
A lifelong goal of my wife Sonia and I was to run the Boston Marathon together. However, due to many military obligations and the life of active duty it was tough to find time to make this dream happen. After, retirement from a 26 year Navy career the time was right and after months of training and running a qualifying time to receive acceptance from the Boston Athletic Association was surreal, our dream was going to happen and the race was going to take place on our 22nd wedding anniversary. However, due to COVID the 2020 was was canceled and moved to a virtual race. Then in 2021 with so many applicants my qualifying time was just short of the cutoff. So the only option was to apply for a charity spot to run with my wife. After, days of looking we choose the Doug Flutie Foundation whose goal is to Helping People and Families Affected by Autism. This charity was dear to us because our son Zachary was diagnosed with Autism at the age of 5. It was an easy choice to choose this great cause. With the race drawing close, fundraising going good, and still needing some help, the amazing team at Huffines Subaru Corinth stepped up and made the final donation that pushed the fundraising over the required goal and allowed our life long dream to come true. To even celebrate more the outstanding customer service and quality of professionalism at Huffines found us a new 2021 Crosstrek for our son and made the buying process seamless and smooth. With so much negativity in the world it is great to see humble folks that care about others and go above and beyond to make a difference. We are lifelong customers now!! Thank you!!!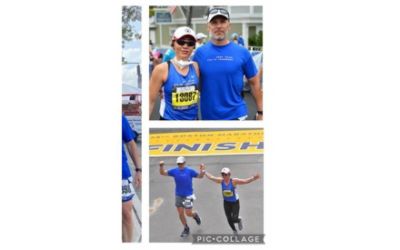 ---
Customer Service Orientated/Cam Quevedo - Russell Brenda L
The best car buying experience I have ever had. Thank you Cam Quevedo for making this stress free purchase! I will be back on my next auto purchase. Thank You!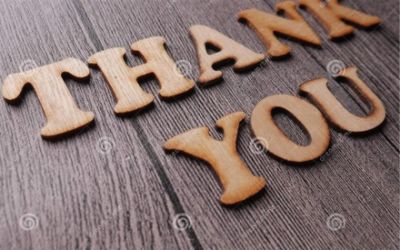 ---
Everything I Needed to Know - Marilyn H
I bought my Subaru Outback, love the car, from Ewing Subaru. However when it came time for a service, I chose to take it to Huffines as a more convenient location. I am so glad that I did. Who would have thought that getting my car serviced could be fun and so helpful. Taylor was my service rep and she settled me in to the seating area. The coffee is good! After 45 minutes Taylor got me and my car was ready. Taylor was very nice and helpful so I mentioned that I'd had some problems lately with the car GPS. I was actually a bit embarrassed as I thought it was probably just my lack of technical know how. I wouldn't have said anything if Taylor had not been so friendly and courteous. She came out to the car with me but wasn't able to help. So she called their product specialist, James Born and he came out. He sat with me a went over the problem I had and solved it. Then he asked me if the Ewing Product Specialist had come out to the house to program my garage door, she had not. Had the specialist gone over ...the list was long. For the most part she had not. So James arranged to come to my house the next day, program my garage door and go over all the buttons. He spent an hour with me in the car in my driveway. He was patient and knowledgeable. He went over everything including stuff in the trunk that I had no idea I had. I was absolutely delighted and felt so much more knowledgeable about my car after he left. Thank you James and Taylor, well done!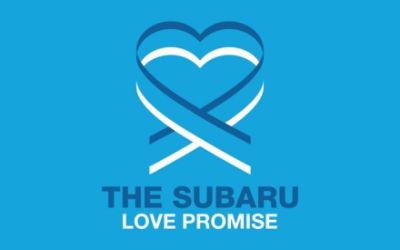 ---
Huffines Subaru partners with Town of Little Elm - Anthony R
On behalf of The Town of Little Elm, I would like to personally thank Huffines Subaru Corinth for partnering with us by delivering Meals on Wheels to the seniors, veterans, and disabled residents of Little Elm. Thank you for volunteering your time each Monday in April to feed those in need. We sincerely appreciate your dedication to our community. It is because of businesses like Huffines Subaru Corinth that we are able to continue to advance our program's mission to support our community and stakeholders. Once again, thank you so much for being a part our community and for supporting such an important cause. The residents we are able to reach on a daily basis depend the generous and continued support from businesses like Huffines.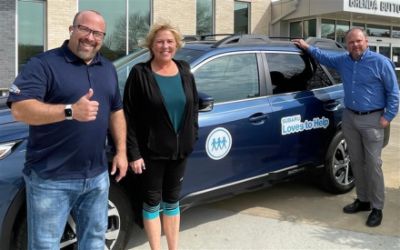 ---
Subaru Walks with Me! - Jarrett B
Mourning the loss of a friend or co-worker to cancer is an incredibly humbling process. My name is Jarrett Beshears, and I'm a firefighter at fire station 2 in Plano, Texas. In June of 2020, a close friend asked me to fly out to Michigan for a charitable organization with the primary goal of raising awareness about firefighters with terminal cancer. I learned that in 2019 a study found that cancer was the leading cause of death for firefighters. This motivated me to make the trip out and walk with my friend. My close friend and I walked 140 miles with all of our gear on, and because of this, we were able to raise money for families of firefighters that had lost their spouses to cancer, and those that are fighting cancer. After this walk, my friend and I came up with an idea and decided to bring this same walk to North Texas to raise awareness. Unfortunately, during this time, a close friend and incredible Firefighter lost his battle with cancer. This loss was very emotional for our firefighter family in Plano and the family that had lost this exceptional individual. Because of this unfortunate event, I saw the need to make this disease more noticed. With a significant event such as this, volunteers are a vital part of helping raise this awareness. I reached out to Anthony Reich, the general sales manager with Huffines Subaru Corinth, to see if they would be interested in supporting our cause. I did this because, In the past, I have purchased cars from them. I knew how much they were involved in the community and that their hearts were in the right place, making them the perfect fit. I asked if they could volunteer anything, and they sure did. Huffines donated snacks, drinks, and, most importantly, volunteers with time. The volunteers, Krista and James, were at every mile marker with a smile on their faces encouraging everyone that came through for all four days. On the fourth day, the general sales manager Anthony and his wife walked with us all day. I want to personally want to thank Mr. Huffines and the Huffines family dealership group for being an example to our community. You have a customer for life, Jarrett Beshears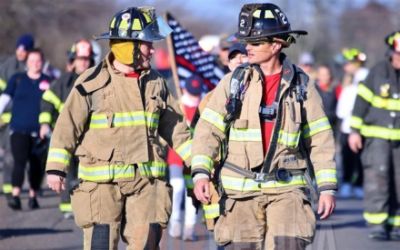 ---
Izzy at Huffines Subaru took away the stress! - Gloria H
I had a bad accident soon after arriving in Texas. It was traumatic. Sadly I needed to purchase a new vehicle but living out of state in Michigan as a resident, there were many complications involved. The extra work and effort that Izzy Salas and Huffines put forth made the transaction work! They have gone out of their way to smooth out the difficulties in this process and help me get back on the road and go back home to Michigan safely. Thank You to You all!!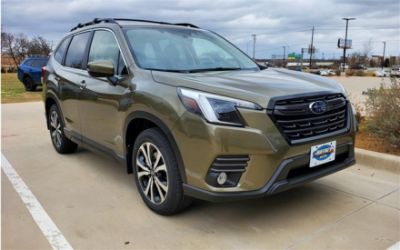 ---
Ukuleles Save the Day - Juan C
I remember getting the news that everything was changing. I sat there in my pajamas, two weeks into isolation full of disbelief. I was about to graduate college and begin my career as a first year music teacher. That in and of itself was something I felt too much already. But now it was time to throw everything I'd learned in college out the window. I wouldn't have my music room, and the students couldn't sing or hold hands or play games or do much of anything. I felt lost and like a complete failure my first year. As much as I tried to make things fun and engaging, I just didn't have the tools to do so. This is now my second year, and I do feel like a much better teacher than last year. However, I was still racking my brain on how to engage the older kiddos. I needed a way for them to start making actual music, and recorders were out of the question. That's when Huffines Subaru Corinth stepped in. They were kind enough to give me the funds to purchase a class set of ukuleles. We used them once already and the students were absolutely in LOVE with them. We've been going over reading notes and composition, but the students are so excited to use them during our fourth nine weeks. I can't thank you enough, and I'm so excited to start sharing videos of our kiddos once we start actually playing. All I can say is THANK YOU THANK YOU THANK YOU! You have truly allowed me to start connecting with my older students and have reignited their passion for music.
---
Subaru Loves Pets Event - Therese H
The Little Elm Animal Shelter partnered with Subaru of Corinth for the Subaru Loves Pets Event this year and our customers loved it! They were happy when they found out that their adoption fee was paid for and even more excited to get the Subaru car toy! Subaru made this event pretty easy and many of our adopters actually gave donations in place of their adoption fees, which always helps us. Thank you Subaru! Can't wait til next year.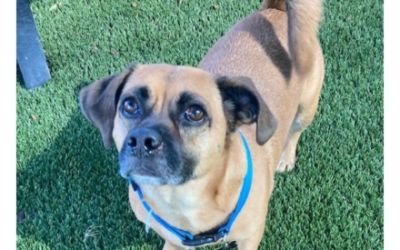 ---
Dog Days of Denton - Stephanie L
The Denton Parks Foundation would like to say THANK YOU to Anthony Reich and his team at Huffines Subaru, Corinth for their continued support of the annual Dog Days of Denton event! Their Ballroom sponsorship was a huge hit with the dogs, allowing them to play off leash in a miniature dog park. With their sponsorship and support, we are one step closer to our goal of adding an additional shade structure at the North Lakes Dog Park. James and Robert, with Huffines, also took part in the event, handing out promo items to our many community members who attended. Thank you again for your support in helping us continue our mission of Uniting People over Parks!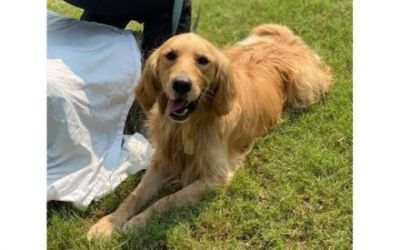 ---
A continued partnership - Jordan H
For the 2021-2022 school year, Huffines Subaru has continued to support the students and teachers of Borman Elementary. This year Anthony Reich and his team helped 6 teachers receive $500 each and also collected generous donations of additional school supplies needed in the classroom. Our teachers will be able to use their funds to purchase items that promote both deep levels of student learning and foster high levels of student engagement. Our community is so honored by the commitment and generosity of Huffines Subaru. Thank you for the continued support and the meaningful way it allows us to support our students!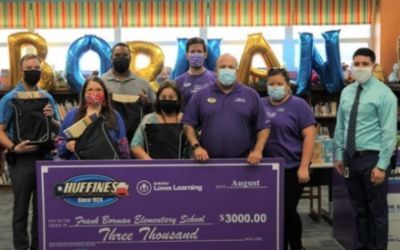 ---